Making healthy recipes and lunch ideas doesn't have to be expensive or complicated. There are ways to lose lbs and save your £s.
If you are on a weight loss diet plan, here are some healthy, filling and bargain weight loss diet lunch ideas for you to try now we're back to work and school and are suitable for all family members' lunch boxes!
DIY instant noodles
1 vegetable stock cube
Sliced carrot, as thin as possible
Shredded cabbage, as thin as possible
20g frozen peas
Pack of straight-to-wok noodles
Optional
Squeeze of sriracha hot sauce or sprinkling of chilli powder
Diced cooked chicken or protein of your choice
Method:
At the bottom of your jar, place your stock cube and optional hot sauce or chilli powder.
Add in your vegetables on top and the place the noodles on top of that.
Fill the jar with boiling water and let sit for about 3 minutes. Stir to combine.
Add optional cooked chicken or your choice of protein.
Roasted red pepper and tomato soup
400g tomatoes, halved
1 red onion, quartered
2 Romano peppers, roughly chopped
2 tbsp olive oil
2 garlic cloves,
few thyme sprigs
1 tbsp red wine vinegar
bread, to serve
Method:
Heat oven to 200C/180C fan/gas 6. Put the tomatoes, onion and peppers in a roasting tin, toss with the oil and season.
Add in the garlic and thyme, then roast for 25-30 mins until all the veg has softened and slightly caramelised.
Mix the vinegar into the tin then blend everything in a bullet blender or using a stick blender, adding enough water to loosen to your preferred consistency (around 150ml)
Pasta Salad Boxes
140g broccoli, cut into short lengths
250g pasta (any kind)
3 tbsp pesto
2 tbsp toasted pine nuts
1 tbsp balsamic vinegar
8 cherry tomatoes, halved
Method:
Bring a large pan of water to the boil. Add the broccoli, cook for 2 mins, then add the pasta and cook according to the pack instructions.
Drain everything, gently rinse under cold water until cool, then tip into a bowl.
Toss with the pesto, pine nuts and balsamic vinegar. Add the tomatoes, pack into containers and chill.
Let the salad get to room temperature during the morning to get the most flavour from the tomatoes and pesto.
Why not try adding in other ingredients like chicken, prawns, olives, red onions or spinach.
Leftover Dinners
This lunch couldn't be easier! When making your healthy dinner in the evening, why not make a bit extra and then pop it into a container ready to take to work the next day?
Some healthy dinners that make brilliant lunches include:
Stir fries
Chili Con Carne (especially with a baked potato!)
Any pasta dishes (including spaghetti bolognese, lasagne, pesto pasta etc.)
Casseroles
Healthy curries (for example a low fat green Thai curry)
A few other easy ideas for packed lunches are:
Salad wraps with hummus.
Lunchbox snacks – Dip with veggie sticks, olives, nuts or fruit.
Healthy sandwiches – Smoked salmon and avocado, tuna and low fat mayonnaise with salad, chicken, bacon and avocado all on rye bread or wholemeal bread.
Baked potatoes with beans or tuna with low fat mayonnaise and salad.
Planning your meals for the week will most definitely help you when you're trying to eat healthily – this can help you figure out what dinners can double up for leftover lunches as well as helping you save a lot of time in the morning!
If you want more advice about your weight loss and diet goals, call us today and get help from our doctors and dietitians!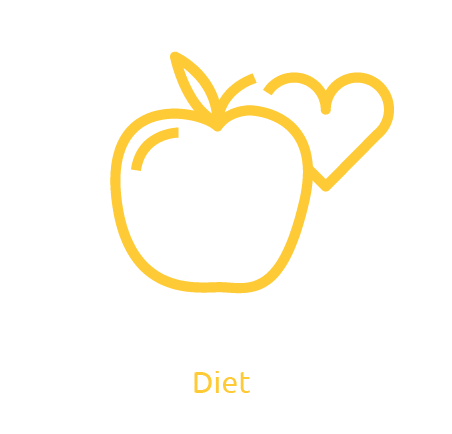 We design your weight loss programme around you, and only you!
For tailor-made dietary advice contact us today!