Online Weight Loss Dietitian, Diet Plans & Nutritionist
As part of our Transform programme we offer 1-to-1 treatment, online diet plans and appointments with our specialist Dietitians and nutritionists for weight loss.
How can a dietitian help my weight loss journey?
The Slimming Clinic have the very best Dietitians for weight loss, who will work with you to give you the best chance to lose weight.
Our weight loss Dietitians are part of our wider support team of online weight loss coaches, who are there to encourage you throughout your treatment, whilst offering you the guidance needed to effectively maintain a balanced diet.
An online Dietitian is highly beneficial to your weight loss journey due to their expertise in nutrition, health and food intake. They understand that knowing what to eat and how to balance calorie intake can be a struggle when trying to lose weight.
Upon starting your weight loss programme you will have a 1-to-1 telephone appointment with one of our online Dietitians for weight loss, who will discuss your health and weight concerns, food preferences and dietary requirements with you. They will then give you tailor-made advice on how you can improve your diet and maintain long-term weight loss with a weight loss meal plan. You will continue to receive regular appointments with your Dietitian, where they will discuss your progress and make any necessary changes help you improve.
They will work with you to develop an online diet plan to ensure you can make the small, but effective changes to your diet that mean you can lose weight effectively, but also be given the tools necessary to maintain your hard-earned weight loss.
Our Dietitians also work closely with our other online weight loss coaches, such as our Movement Coaches to help you find the perfect balance of nutrition and exercise, suited to your individual needs.
What is a weight loss meal plan?
A weight loss meal plan is a full breakdown of the recommended foods that should make up your three meals per day.
Your online diet plan will be designed by your Dietitian for you to follow at home. It will be completely tailored to your existing circumstances, fuelled by foods that comply with any medical conditions or requirements you may have.
But most importantly, your online diet plan for weight loss will be packed full of plenty of filling meals and snack ideas that contain a good balance of nutritious foods that you enjoy eating. We want to make your weight loss journey as sustainable as possible, where foods can be enjoyed in healthy moderation.
**Please note individual results may vary & these results are not guaranteed.
Find out how an Initial Video Consultation is just the beginning of your weight loss journey with The Slimming Clinic!
For just £50 you get all of the following:
Comprehensive online video consultation with your weight loss doctor – to help you find the best weight loss route for you.*
Immediate access to our 14-day Facebook group, which has every piece of advice we think you need to have the best start to your weight loss
Blood pressure monitor, where applicable.
What is even better is that, if you join a 3-month weight loss programme with us after your online weight loss consultation, you will get your
£50 cost REFUNDED to you!
*In some instances, you may need to visit a health assessment centre for physical health checks, however, this will be discussed with you at your video consultation with the weight loss doctor.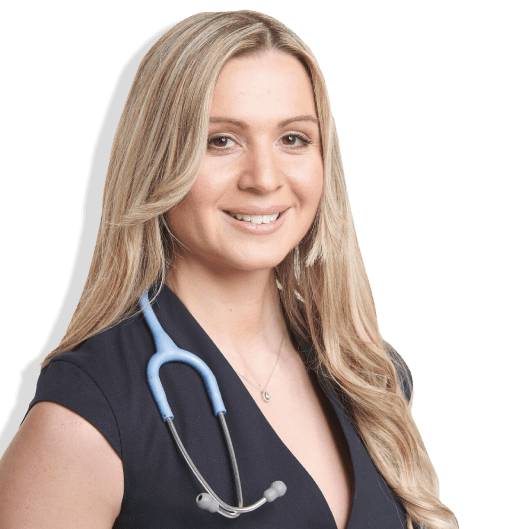 To learn more about our online Dietitians and nutritionists for weight loss or our other
weight loss treatments
, call a member of our friendly Customer Care Team. Simply get in touch and we will be happy to help.