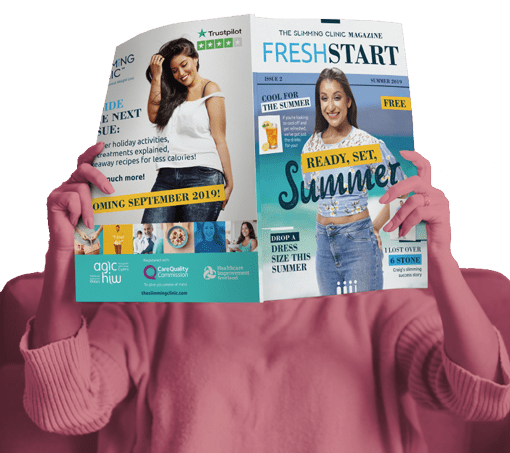 Get your
FREE

copy of our amazing weight loss support magazine
Fresh Start
The Slimming Clinic Magazine
Each issue is full of advice, support and tips to help you along your weight loss journey with articles written by our doctors and experts in mindset, diet and movement.
Where else will you get a whole magazine dedicated to supporting your weight loss, for FREE?
Read our latest copy or have a look back through our archives at old issues!
With everything you need to support your well-being and weight loss until Spring (!) our new 59-page issue covers:
Detoxing
Fad Diets
How To Commit & Stick To Resolutions
Body Positivity
How To Feel Fuller For Longer
Healthy Valentine's Menu
How To Get Over A Plateau
IBS Weight Loss Help
AND MORE!