Medical Weight Loss Supportive Supplements
Our online weight loss programmes can also include additional weight loss supplements that are not prescribed medication.
As part of our Change, i-Change Elite and Transform weight loss programmes, you will also receive our supportive, natural weight loss tablets.
The Slimming Clinic offer a range of weight loss supplements, some exclusive to The Slimming Clinic, as part of our weight loss programmes to complement your new diet and lifestyle changes. They can be taken in addition to, or in place of, prescription weight loss medication.
About Supportive Slimming Supplements
As part of our Change, i-Change Elite and Transform weight loss programmes, The Slimming Clinic offer GZ12 and Chromium supportive supplements.
Any supportive supplement we provide is designed to work alongside prescribed appetite suppressants however, in some instances, it is not necessary, or we are unable, to prescribe appetite suppressants for all patients.
In these cases, your doctor or medical practitioner may suggest that our supportive and safe weight loss supplements should be taken as part of your online weight loss programme, instead of our prescription medication.
Chromium
Chromium is a mineral that is considered essential, meaning we cannot make it in our bodies so it must be obtained from our diet.
Chromium can be found in many foods including meat, potatoes (especially the skins), egg yolk, lentils, whole-grain bread, fresh fruit and vegetables especially broccoli and green beans. However, it is only found in very small amounts, can be affected by agricultural and manufacturing processes and is poorly absorbed in our digestive tract. This is why a Chromium weight loss supplement can fuel and have a positive impact on not only your health but your overall weight loss journey.
Chromium helps the hormone insulin perform its actions in the body. Insulin, a hormone released by the pancreas, is necessary for your body's metabolism and storage of carbohydrates, fats and proteins.
Chromium deficiency impairs the body's ability to use glucose to meet its energy needs and raises insulin requirements. Chromium deficient individuals may crave sweet food, suffer constant hunger pangs due to the fact glucose is being stored as fat.
Several studies have indicated that taking chromium supplements for weight loss can help:
Obesity by reducing food intake, hunger and cravings and reduce the frequency of binge-eating episodes
Glucose intolerance by improving blood glucose control in those with type 2 diabetes or help control the glucose and insulin responses in those a risk of developing type 2 diabetes.
Depression by improving the symptoms of low mood.
Where applicable, The Slimming Clinic advises patients to take Chromium picolinate 200 microgram tablet once daily. Chromium picolinate is only part of your treatment program in conjunction with your personalised nutrition, exercise and lifestyle plan.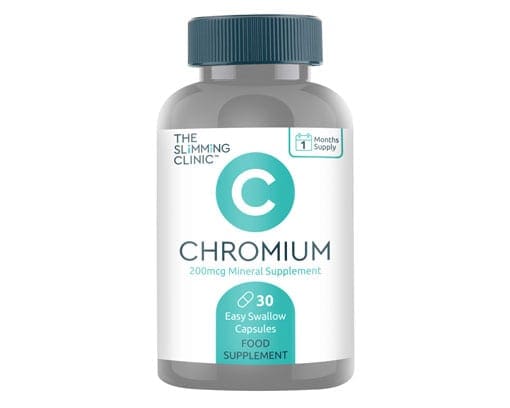 GZ12
GZ12 is a combined weight loss supplement of Glucomannan, zinc oxide and vitamin B12. It is developed and used EXCLUSIVELY by The Slimming Clinic to help appetite control and weight loss in conjunction with a healthy nutrition and lifestyle program.
Glucomannan is the only herbal ingredient that has proven weight loss attributions with a European Food Standards Agency (EFSA) endorsement. It is a filling agent that absorbs water in the stomach to make your feel fuller and less hungry.
Vitamin B12 contributes to normal energy levels which is vital when the patient is on a restricted diet. It is an essential vitamin that your body needs but cannot produce.
Zinc contributes to normal carbohydrate metabolism and the normal metabolism of fatty acids.
Where applicable, The Slimming Clinic advises patients to take 6 capsules of this weight loss supplement per day spread out in three separate doses (2 capsules half an hour before breakfast, 2 capsules half an hour before lunch and 2 capsules half an hour before your evening meals).
Please note: When taking Saxenda, you will not receive GZ12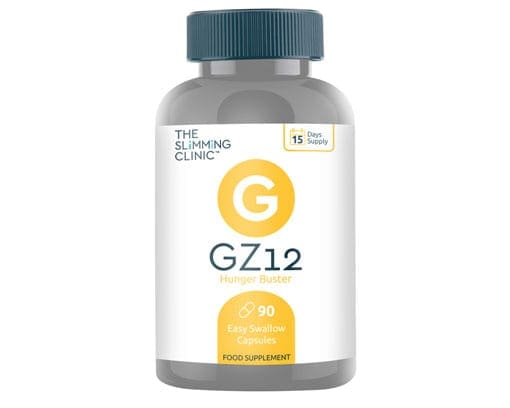 Find out how an Initial Video Consultation is just the beginning of your weight loss journey with The Slimming Clinic!
For just £50 you get all of the following:
Comprehensive online video consultation with your weight loss doctor – to help you find the best weight loss route for you.*
Immediate access to our 14-day Facebook group, which has every piece of advice we think you need to have the best start to your weight loss
Blood pressure monitor, where applicable.
What is even better is that, if you join a 3-month weight loss programme with us after your online weight loss consultation, you will get your
£50 cost REFUNDED to you!
*In some instances, you may need to visit a health assessment centre for physical health checks, however, this will be discussed with you at your video consultation with the weight loss doctor.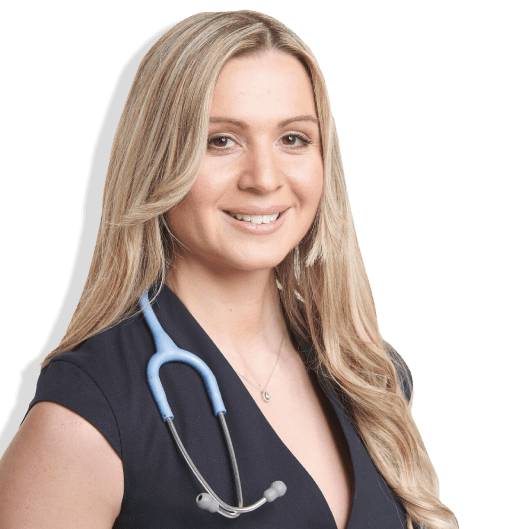 To learn more about our weight loss supplements and
treatments
, call a member of our friendly patient support team. Simply
get in touch
and we will be happy to help.