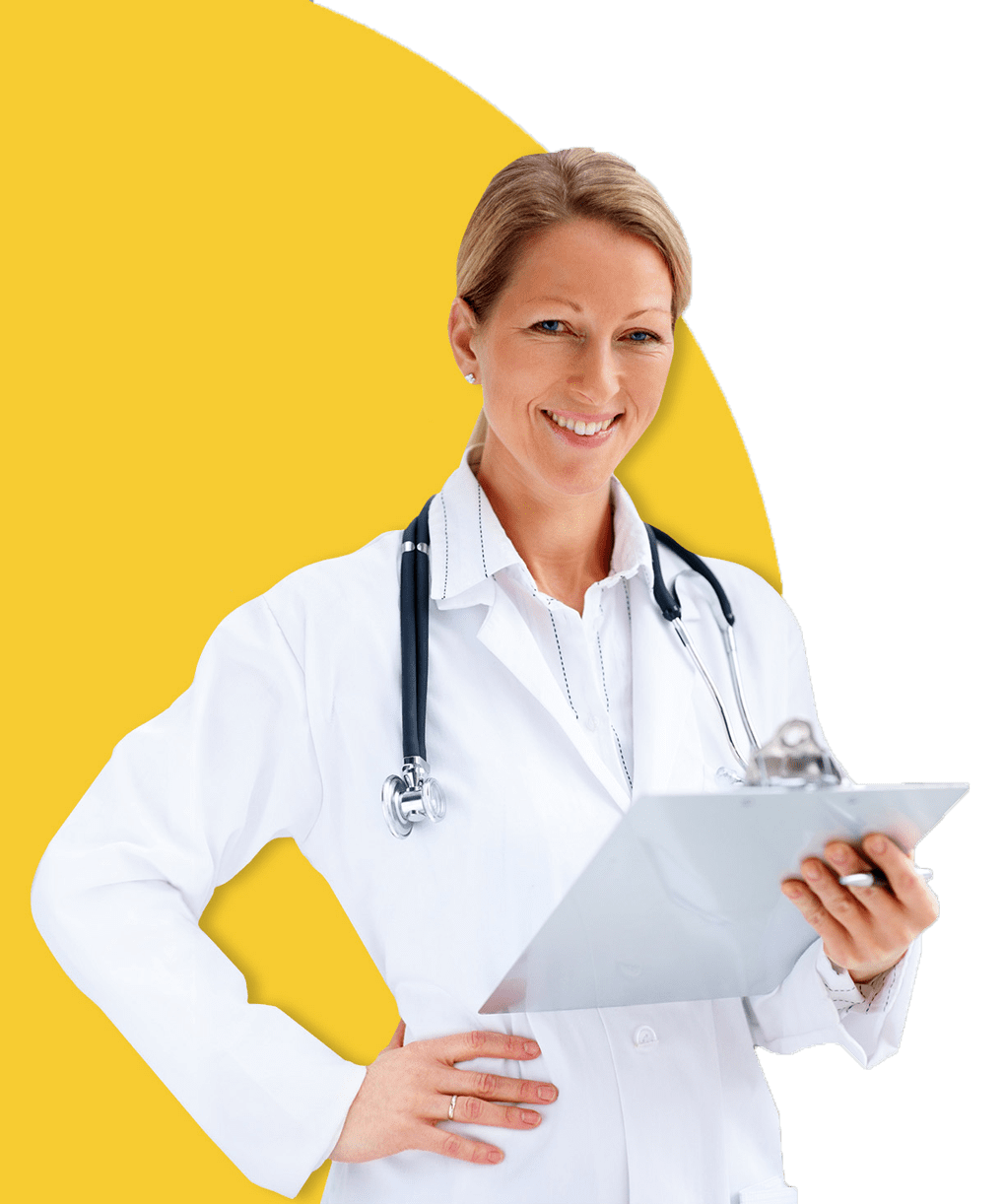 Thank you for your interest in The Slimming Clinic and our

GP referral programme.
We are proud to have supported patients for over 30 years with reaching their weight loss and health goals and we are delighted that you are interested in a partnership between The Slimming Clinic and your GP Surgery. Working alongside The Slimming Clinic, you will be proactively assisting in reducing cases of obesity in your area, minimising risk and reducing instances of your patients developing obesity-related conditions as well as providing your surgery with a new avenue for referring patients who require weight loss interventions for obesity – something we know the Government has incentivised primary care settings to do.
If you've not received your copy, for more information on who we are, our history, our weight loss programmes, regulations and clinical standards and our medications, you can download our
What next?
We are delighted to be able to invite you to attend one of our webinars where you can find out the benefits of our programmes for you and your patients and how a partnership between The Slimming Clinic and your GP Surgery will work to reduce levels of obesity in your area and benefit your patients' health and your surgery in the long term.
If you are interested in attended one of our webinars, hosted by our Medical Director, Dr Charlotte Norton, please follow the link below to register and be sent your link.
If you know any patients who are struggling with obesity or overweight and require a more structured, medical or multi-disciplinary approach to weight loss, you can use our GP Referral programme to recommend them to The Slimming Clinic and help them to improve their health.
The patient's first step in their weight loss journey with us is a thorough Initial Video Consultation, where we will discuss the best weight loss treatment and programme for them, based on their needs and requirements, further details of which can be found in the link below.
If your patient is interested in our services, they can contact us via telephone on
Alternatively, to book an appointment online, via our
Or, you can pass the patient information onto our Customer Support Team via the below form:
If you have any further questions about our GP referral scheme, or to find out about future webinars, our services or treatments,
please email us on info@theslimmingclinic.com
or call us today on 0800 917 9334.