This October do your bit for charity and your waistline by taking part in our sponsored slim. We have teamed up with Cancer Research and Macmillan to help raise money for such an amazing cause. How it works is simple; one pound lost means one pound donated.
Collect your sponsorship form from your nearest clinic and ask friends and family to donate £1 for every pound you lose. Don't worry, you aren't alone; The Slimming Clinic staff are taking part as well. We know it can be difficult to lose weight, but with our help and the motivation of knowing you are helping others, you'll be shedding those pounds before you know it.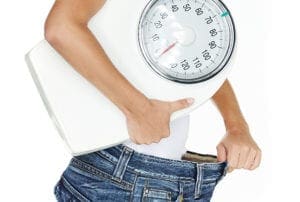 Being overweight carries a higher-than-average risk of developing over 50 different major health problems such as heart disease, diabetes, strokes and even some form of cancers. By carrying excess weight you are 6 times more likely to have high blood pressure which means there is a 24% increased risk of having a stroke. If that wasn't enough, heart disease is one of the biggest killers in the U.K and by being overweight you are 32% more likely to develop it. If you are classified as obese, that risk soars up to 81%. As well as being physically restrictive, it also can have an effect on your mental well-being, as overweight people are 55% more likely to suffer with depression. By slimming down, you instantly decrease your chances of developing health problems, as well as improving your skin, sleeping pattern and overall mood.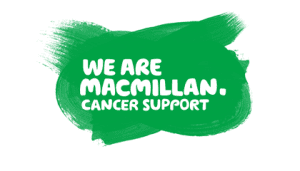 Cancer Research and Macmillan are both incredible charities that play an important role in the research and support for those with cancer. Thanks to Cancer Research, more people are beating cancer every year. In the 1970s, only a quarter of people survived, now over half will survive for at least 10 years. They hope that in the next 20 years over 75% of people will survive. Cancer Research are investing £50 million a year into new funding schemes for their researchers so the day all cancers are cured is brought forward. Macmillan provide crucial support for those who are diagnosed with cancer, as well as their loved ones. By giving them advice, care, or just someone to talk to, they are making people's lives easier and giving them a much needed boost. By raising money for both these charities, you will be helping others in more ways than you can imagine.
So; there's no time like the present to start losing weight. No matter how much or how little you lose, every pound makes a difference, to both the charities and to your health. Make sure you follow us on Twitter, Facebook and Instagram for regular updates. Also send us your progress by using our hash tag #nscsponsoredslim so we can see what you're up to.
For inspiration read some of our testimonials here, For help and tips on how to lose weight, read about our weight loss tools here.