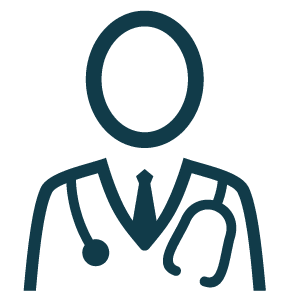 The Slimming Clinic are specialists in medical weight loss programmes that employs a qualified and professional team of weight loss doctors who are there to support you throughout your journey.
Every weight loss doctor at The Slimming Clinic is GMC-registered, meaning all our health professionals are on the UK medical register and are dedicated to medical weight loss treatments to help you achieve your goals.
Our experienced weight loss doctors know that every person that comes to The Slimming Clinic is looking for a unique and tailored approach to their weight loss. They are here to identify and address the reasons why you have gained weight and why you are now looking to improve your health and well-being.
Start your journey with a medical weight loss doctor today.
The way our weight loss doctors approach your journey depends entirely on you and your requirements. This could be through nutrition with weight loss diets, activity for weight loss or approaching your mindset to food, exercise and a healthy lifestyle. Our weight loss doctors can also prescribe weight loss injections or medication, should you require them.
Through our weight loss programmes, you will get the opportunity to have regular 1-to-1 appointments with our medical weight loss doctors. No matter where you are in your journey, a weight loss professional at The Slimming Clinic will support you with a combination of lifestyle changes and medication, where applicable. This valuable time spent with your weight loss doctor will enable you to lose weight and learn the tools to keep it off forever.