Welcome to your Slimming Clinic in Newcastle
Marie's Story
My first visit to The Slimming Clinic was in September 2012. I was wearing dress size 24. I am delighted to say I am now a healthy size 12. I was very self-conscious on my first few visits & lacked confidence as I rarely went out except for work. The staff were so nice & encouraging it gave me hope. As I started to lose weight my confidence returned & now I have a new life of hobbies & socialising. The girls at the clinic even helped me choose an outfit for a family wedding that I'd previously thought I wouldn't attend due to my size. Thank you so much for your help & guidance.
*Weight loss will vary due to your individual circumstances.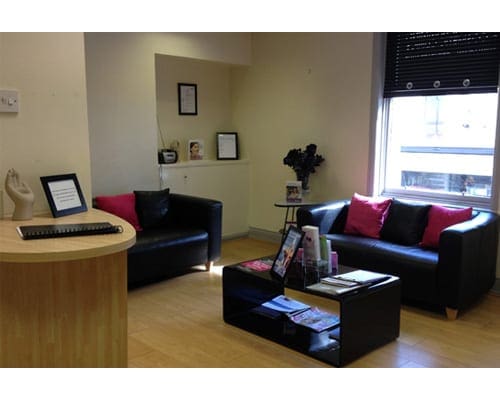 Opening Times
Monday:CLOSED
Tuesday: 09:30 – 13:15
Wednesday: 15:00 – 18:45
Thursday: CLOSED
Friday: 09:30 – 13:15
Saturday: 09:30 – 13:15
Sunday: CLOSED
Visit Us
The Slimming Clinic
3a Ridley Place
Newcastle
NE1 8JQ
The Slimming Clinic, Newcastle
The Slimming Clinic
3a Ridley Place
Newcastle
NE1 8JQ
Book your FREE 1 to 1 Weight Loss Consultation
The Slimming Clinic has 22 clinics nationwide and is the UK's largest provider of specialist medical weight loss treatments. Our Newcastle clinic is conveniently situated in Ridley Place, at the heart of the city centre.
At the clinic our aim is to make you feel welcome and comfortable. Our fully trained and qualified staff offer friendly support, professional advice and the very best in patient aftercare. We have helped hundreds of thousands of people to lose weight successfully over the last 34 years. Our friendly, supportive approach and constant care are the key to our patients' success. As part of the largest medical slimming group in the UK, we offer doctor supervised slimming programmes. During your free consultation with one of our doctors you can discuss the different treatments available here at The Slimming Clinic. Your lifestyle, medical history and mini health check will depend on what slimming medications our doctors prescribe to you. Our medical weight loss clinics are effective in treating obesity and overweight conditions at affordable prices.*
All of this is done safe in the knowledge that all of our clinics are fully registered with the Care Quality Commission.
*Please note individual results may vary & these results are not guaranteed.