How Medical Weight Loss Works
You might be wondering: does medical weight loss work?
You're in the right place for an answer!
Trusted by patients and accredited by healthcare officials, The Slimming Clinic has been helping thousands of people lose weight through safe, effective and personalised medical weight loss programmes since 1984. With the right approach and mindset, there is no reason you can't be our next success story.
Find out how you can join a weight loss programme with The Slimming Clinic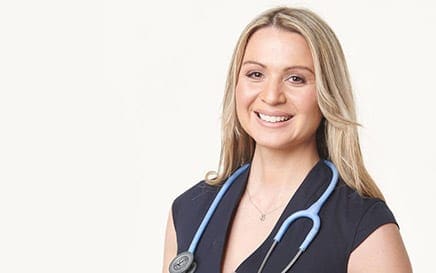 Trusted by patients and healthcare officials
Our service is rated 'Very Good' on Trustpilot by our patients and we have thousands of success stories from people who have used The Slimming Clinic weight loss services and improved their health, well-being and confidence by losing weight with us.
How do medical weight loss programmes work?
Our medical weight loss programmes at The Slimming Clinic aim to make your weight loss journey as unique as you are.
From your first consultation call, you will talk with a GMC-registered doctor, who will discuss you and your lifestyle, to determine the best weight loss programme for you.
Based around your goals, the doctor will recommend the programme they think will ensure you reach the aims you came to us to achieve.
This could be through prescribed appetite suppressants, natural slimming supplements, nutrition and exercise coaches and regular appointments with our team of weight loss coaches. Your weight loss journey with us couldn't be simpler and we are here to support you every step of the way. Most importantly, our medical weight loss programmes are completely safe with proven long-term success.
How It Works: Step By Step

Step 1
Book a remote call

Step 2
Speak to our Doctor from your home

Step 3
We deliver your treatment via a contactless secure courier
What is medical weight loss?
Medical weight loss involves weight loss support from a professional, qualified doctor or prescribing nurse with the option of prescription weight loss medication in either tablet or injection form.
This medication should be taken alongside a healthy, balanced diet and exercise for an effective, long-term weight loss solution.
Are weight loss injections and medication safe, and do they work?
Weight loss injections and medication at The Slimming Clinic are completely safe, all clinically trialled and expertly prescribed by our qualified doctors. Our prescription weight loss medication and injections are designed to work effectively alongside a sustainable diet plan and regular activity.
Some medications suppress or reduce your appetite (not completely take it away), whereas others can limit the amount of fat absorbed by the body. Our doctors will only prescribe weight loss medication that works best alongside your existing medical history and lifestyle. Read more about our prescription weight loss medication.
Why choose The Slimming Clinic for medical weight loss programmes?
At The Slimming Clinic, we have helping patients achieve weight loss for over 30 years and have been safely prescribing weight loss medication throughout this time. Our extensive experience, knowledge and support means we have helped thousands of people across the UK achieve their weight loss goals.
Your care at The Slimming Clinic is always overseen by one of our experienced weight loss doctors, who you will have an appointment with weekly. Your doctor will get to know your medical history and lifestyle to ensure that any medication chosen for you is completely safe and effective. Most importantly, your doctor will be there to support you and set personalised, achievable goals.
Working alongside our weight loss doctor to help you are our Dietitians, Movement Coaches and Neuro-Linguistic Programming Coaches (NLP). These experts are there to support all aspects of your weight loss journey with diet plans, activity and exercise advice and mind coaching to help overcome barriers you may have faced in the past with your weight loss. *
Our Fantastic Success Stories
Together we lost 500,000 lbs last year. Let our success stories inspire your weight loss journey.