Weight Lost: 3 stone 6 pounds
My weight had gone down regularly and safely and still continues to do so. My wedding dress had to be taken in by 3 dress sizes! I reached my target weight by my target date! I have lost 5 inches off my waist, 4 inches off each thigh, 7 inches off my back and 4 inches off each arm! Its not really about the physical weight, it's about being able to throw away my size 18 clothes and fit comfortably into a size 12 (or squeeze into a 10).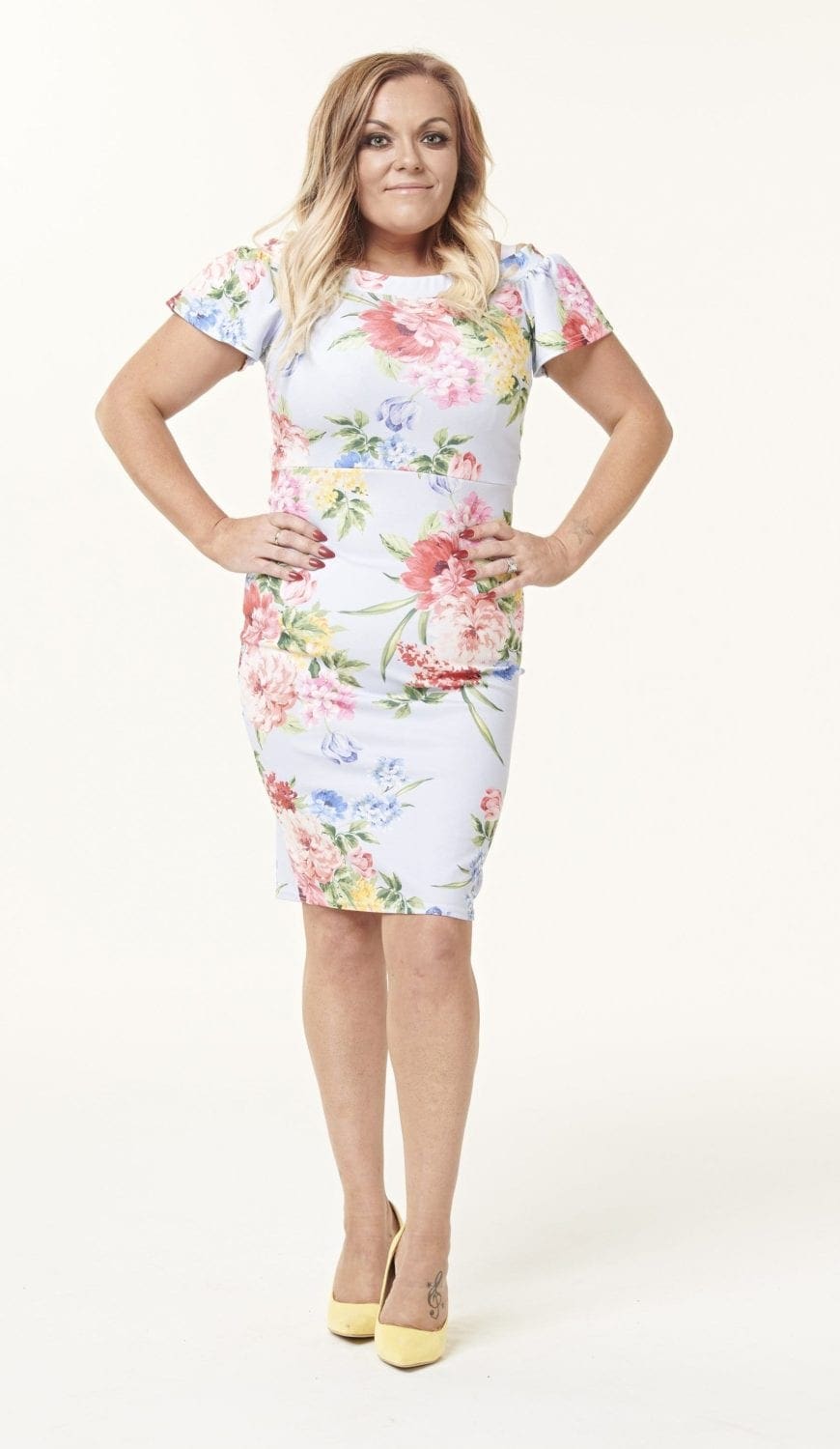 The saying "I've always struggled with my weight" hides the reality that I've always struggled with my EATING. I've been on every diet possible and always lost weight, but Id reach a certain point where my eating habits creep back in and the weight goes back on. I convinced myself that it must be the diet so I'd go on a different one. In 2015 I had worked so hard to get myself to a point I was happy with my body and lost a lot of weight (5 stone) but it involved expensive diet foods and vitamins, the gym every day, a personal trainer, no alcohol, and basically no life! I moved in with my boyfriend (now husband) and began to have lots of meals out, nights on the town etc, snuggle on the sofa with popcorn and wine. I was happy. 2 years passed and I had unknowingly gained 4 stone! I joined a slimming group (slimming world) and the 1st week I lost a lot of weight but every week after, the weight loss was so irregular that I ended up leaving. We booked a Ski holiday for Feb 2017, no matter how hard I tried I could not get ski clothes to fit me. It was so embarrassing. I decided enough is enough and joined another slimming group (weight watchers). It was really difficult to stick to, small portions, very little carbs (my favourite!), very little alcohol etc. I felt hungry a lot but ate fruit to fill me up, we all know what too much fruit does to your stomach! By February I had lost almost 2 stone and could squeeze into a size 18.
On the 1st day of my ski holiday I fell. I broke my thigh bone and shattered my knee. I spent the rest of the holiday in a wheelchair and using crutches. Once home I was sat at home doing nothing all day and the weight crept back on again. I had an operation to reconstruct my knee and decided that once I could walk I would get back on my life long weight loss journey. In Aug 2017 I weighed 13st 13lbs, I started dieting on my own, I started walking the dogs more, it was so difficult but I was determined. I couldn't do too much because of my knee so I cut down as much food and alcohol as possible. I didn't eat well and was always hungry. I had tried to cut out alcohol but that's the hardest thing to stop when all my friends are out drinking and I'm sat there making excuses and feeling left out. By January 2018 I had managed to get down to 12st 3 but for 6 weeks I had gone up 1lb, down 1lb, up 1lb down 1lb, it was really depressing and I no longer wanted to go out or see anyone, I wasn't sleeping well or eating properly and I felt useless. I confided in my friend who was making leaps and bounds with her weight loss and she told me about The Slimming Clinic. I was extremely skeptical as I'd tried every "diet pill" available and none of them had helped before. For weeks she tried to convince me and finally I gave in and made an appointment. It was the best thing I've ever done!!
Read More
I sat in the waiting area nervous and embarrassed that I was going to have to tell a stranger that I'm clinically obese and hate myself but the reception staff were lovely and the doctor was really kind and encouraging. I began my pill on 2nd March 2018 with the target of 10st 6 for my wedding in July. The doctor gave me lots of advice about what types of food to eat and gave me a diary to keep track of everything which had lots of tips and guides in it. I immediately began to lose weight. I was advised to avoid alcohol and cut down on caffeine. This was surprisingly easy and when my friends encouraged me to have a drink I just said "can't, I'm on tablets", no more peer pressure and I now had a legitimate reason not to drink. My sleeping got much better and I was awake and energised throughout the day then when the tablet wore off I was tired so slept well. Week after week my weight went down. I still enjoyed eating out but couldn't eat the whole portion, if I had a night out planned I simply didn't take my tablet that day. I was really nervous when I was advised to have a 2 week break, my wedding was closing in and I had already bought my dress. Reluctantly I stopped and thought the weight would go straight back on like every other diet. It didn't! I still didn't want to eat a whole portion, I still wasn't fussed about having a drink, I still used my decaff coffee and I still lost weight! Now I've set a new target so that I will be in the middle of my "ideal" BMI range and am excited to buy size 10 clothes. It won't be difficult and The Slimming Clinic are extremely encouraging. I will never again try a fad diet. I won't put the weight back on and if I start to gain, I know I can count on The Slimming Clinic to help me get to where I want to be. I plan to go back to the gym to tone up now, I know that muscle weighs more than fat so I will avoid the scale and focus on the tape measure. Thank you The Slimming Clinic for helping me feel good in my own skin.