Welcome to your Slimming Clinic in Crawley
Megan's Story
For years my weight increased without me really worrying about it, I put it to the back of my mind because I felt I was in control. The truth was that I was 80 lbs overweight, I suffered from shortness of breath, terrible back pains, low self esteem and I struggled with normal daily activities such as walking up stairs and running for a bus. I couldn't even play with my children. When it was suggested I visit The Slimming Clinic I was sceptical as I felt that I was beyond help. Within the first two weeks I lost 8 lbs, after a month I'd lost 14 lbs. It was at that point when everyone started noticing and complimenting me. The confidence that I gained from friends, family and even customers at my work telling me I looked good was worth every mini sacrifice I had made. After 6 months I have lost 50 lbs, I feel energised, I exercise regularly and playing with the kids is a joy. I still have occasional treats such as pizza but I know my limits and I know that over eating will never be as satisfying as being complimented on looking great! I have a little way to go to achieve my target weight and I know that the Crawley team can help me get there with the encouragement and advice that they give.
*Weight loss will vary due to your individual circumstances.
Karen's Story
"I lost 2.5 stone"
"It has been very easy to lose weight with The Slimming Clinic and the staff have been very supportive. I am now more energetic, there is so much less stress on my bones and I look and feel so much better. And I even find it easy to maintain!*"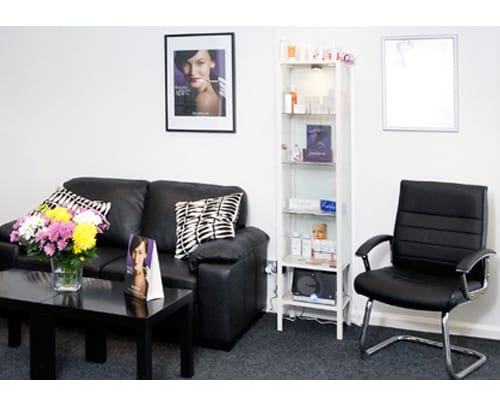 Opening Times
Monday: Closed
Tuesday: 10.00 – 18.00
Wednesday: 10.00 – 16.00
Thursday: 10.00 – 19.00
Friday: 10.00 – 14.00
Saturday: 9.00 – 14.00
Sunday: Closed
Visit Us
The Slimming Clinic
2nd floor 54 The Boulevard
Crawley
RH10 1XH
The Slimming Clinic, Crawley
The Slimming Clinic
2nd floor 54 The Boulevard
Crawley
RH10 1XH
Book your FREE 1 to 1 Weight Loss Consultation
The Slimming Clinic has 22 clinics nationwide and is the UK's largest provider of specialist medical weight loss treatments.
At the clinic our aim is to make you feel welcome and comfortable. Our fully trained and qualified staff offer friendly support, professional advice and the very best in patient aftercare. We have helped hundreds of thousands of people to lose weight successfully over the last 34 years. Our friendly, supportive approach and constant care are the key to our patients' success. As part of the largest medical slimming group in the UK, we offer doctor supervised slimming programmes. During your free consultation with one of our doctors you can discuss the different treatments available here at The Slimming Clinic. Your lifestyle, medical history and mini health check will depend on what slimming medications our doctors prescribe to you. Our medical weight loss clinics are effective in treating obesity and overweight conditions at affordable prices.*
All of this is done safe in the knowledge that all of our clinics are fully registered with the Care Quality Commission.
*Please note individual results may vary & these results are not guaranteed.