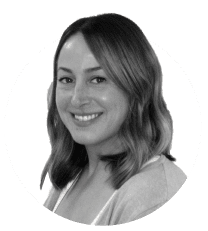 Hannah Lockey-May,
BA Hons
Content and Social Media Manager
at The Slimming Clinic
Work Experience
I knew I wanted to be in a creative role from a young age – having studied Journalism and English at University.
Prior to working at The Slimming Clinic, I worked as a copywriter for an arts and crafts company, fuelling my love of all things writing and creative.
Before that, I worked in sales for a Christmas Cracker company, and yes, they are made all year around!
What I Love About Working at The Slimming Clinic
I love that we make a real difference to the lives of patients who come to us when they are feeling low on confidence and unhappy with their health.
Knowing that we can change lives for the better with the work we produce and the treatments we offer is incredibly satisfying and makes the job very rewarding.
Interesting Facts About Me
Outside of work, I love spending time with my sausage dog, Wilf and husband, Nick.
I am an Aston Villa supporter, which is brilliant and woeful in equal measure.
Living in sunny Dorset gives me plenty of opportunity to do the things that I love, particularly amateur photography, writing and gardening.