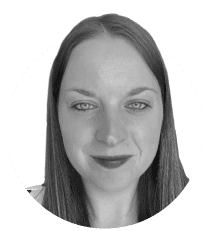 Dr Stephanie Capaldi,
MbChb
Consulting Doctor
at The Slimming Clinic
Medical Qualifications
Msc in Medicine, University of Dundee
Work Experience
I studied at the University of Dundee before moving to carry out my Foundation training in Edinburgh and I also undertook a portion of GP training before deciding it wasn't for me and then I began my work at the Slimming Clinic in 2019.
I am interested in Lifestyle Medicine and have completed the Lifestyle Medicine Diploma. I enjoy working on healthy lifestyle changes with my patients to improve their overall health and prevent disease.
What I Love About Working at The Slimming Clinic
I love working at The Slimming clinic because I enjoy getting to know my patients and hearing about their lives and what's going on with them.
I enjoy discussing their successes and helping to support healthy lifestyle changes.
Interesting Facts About Me
In my spare time, I enjoy spending time with my family and am kept very busy with a toddler and a dog.