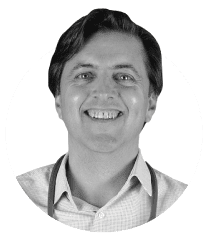 Dr Max Richards
Clinical Team Leader, Consulting Doctor
at The Slimming Clinic
GMC Number: 7280914
BM BS 2012 Universities of Exeter and Plymouth
What inspired you to become a doctor?
I'd been working as an actor for five years and when I realised how little money I'd earned in those five years, I decided it was time to get a proper job and my daughter had just been born and by coincidence, a day later, I saw a documentary on graduate medicine. So getting into medical school later in life and decided that was for me.
What I Love About Working at The Slimming Clinic
The best thing about working at The Slimming Clinic is the reward of seeing patients a few weeks down the line a few weeks down the line when they've lost so much weight and some of them have actually been moved by the transformation that it's caused in them.
Interesting Facts About Me
I can hold my breath for three minutes and forty-two seconds and I can play Moonlight
Sonata on the piano whilst being held upside down.