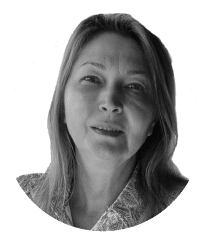 Dr Camelia Negoescu
Clinical Team Leader, Consulting Doctor
at The Slimming Clinic
GMC Number: 7094151
Doctor – Medic 1997 Carol Davila
Medical Qualifications
Equivalent of FRCS in Trauma and Orthopaedics (2004), Dip Occ Med (2019) , MBBS BSc (Hons) (1997)
Postgraduate courses:
Educational program for embolic disease- April 2002, Medicine for people with disabilities -October 2003, AIOD Course – October 2004, Forearm pathology- October 2006, Diploma in osteodensitometry DEXA- May 2006, Radiological protection in diagnostic radiology and interventional radiology- October 2007
Publications
"Emergency Medicine Magazine" 1'st no.
2004 – "Closed fractures associated with acute peripheral ischaemia",
"Your pharmacy"' July 2002 – "Metatarsal fractures "
S.O.R.O.T magazine 2004 – "Long term results after surgical treatment in tibial pilon fractures",
S.O.R.O.T. magazine 2004 – "Results after surgery in distal humeral fracture"
Medical research
"Long terms results after paracortical osteosynthesis in distal femoral fractures" – Emergency Hospital Bucharest.
"Giant neurofibroma – diagnosis and treatment problems" – Emergency Hospital Bucharest
Work Experience
I worked in permanent and locum positions in Trauma and Orthopaedics in numerous NHS Hospitals, also in Ireland and Romania and I did medical assessments for DWP and DVLA D4. I have been principal investigator for clinical researches, and worked as clinical research in Romania
What I Love About Working at The Slimming Clinic
In January 2019 I started the collaboration with The Slimming Clinic. Helping my patients to understand the risks and health problems related to overweight and obesity, helping them to realise the necessity to change their diet and lifestyle, coaching them in making the required changes and reaching a healthy weight, seeing them getting well and happy when reaching their goals, made this position a very fulfilling role.
Interesting Facts About Me
What you do not know about me is that I used to play guitar and to write poetry, that I like any documentary related to ancient history, cultures and civilisations, that I love doing meditation and my dream is to travel and see the whole world.