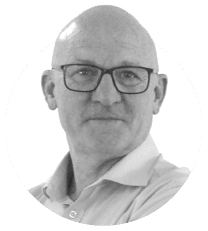 David Standing
CEO
at The Slimming Clinic
A commercially led entrepreneur and investor.
Previous experience includes:
Chief Operating Officer – Crown Golf with 54 venues, with 25,000 members , 1 million rounds of golf per annum, 700 hotel rooms across the estate and £15M annualised sales from catering operations. Operations & Commercial Director at Esporta PLC with full P&L responsibility for 96 UK Health, Fitness and Tennis Clubs with a turnover in excess of £250m generated from a membership base of 250,000 members.
Before moving into a career in multi-site leisure, David spent 6 years as a professional cricketer with Sussex CCC. He then travelled the world for 5 years with the AJ Hackett Group – the innovators of the world's first commercial Bungy jumping operation, based in Queenstown, New Zealand. He was part of the team that created the concept of 'adventure tourism' with bungy, white water rafting, jet boat and helicopter operations and grew the business to US100m turnover with profitable operations in the USA, New Zealand,
Australia, Japan and Europe.