Weight Lost: 3 Stone 4 Pounds*
I've never felt so happy and have so much more confidence now. I know my Nan would be so proud of me.*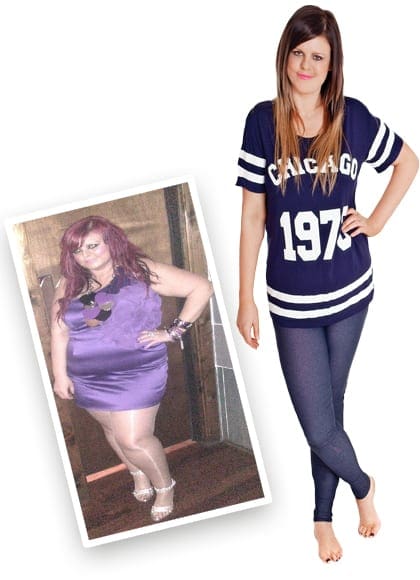 I gained a lot of weight due to being depressed following my Nan's passing. I tried many different diets but nothing seemed to work. I was referred by a friend to The Slimming Clinic, so I decided to give it a go! The doctors and receptionists are really friendly and helpful and I've managed to lose a total of 3 stone 4lbs. I was a size 16/18 and now I'm getting into a size 10/12. I am also more active now; I go to the gym 5 times a week. Without the medication I wouldn't have had the confidence to do this.
I can now wear nice clothes, I am a lot healthier and it's great because I get more male attention! Bread used to be my main weakness but now I can easily cut it out along with everything else so it's been quite easy to lose the weight with The Slimming Clinic! The medication has given me inspiration and I finally feel ambitious for the future. I'd definitely recommend this treatment to anyone who's trying to lose weight – it really works. I've never felt so happy and have so much more confidence now. I know my Nan would be so proud of me.
Doctor Led Personal Weight Loss
34 successful years helping thousands of people lose weight
Start your journey!