Weight Lost: 5 Stone 7 Pounds*
The tablets helped me change my eating habits and lifestyle, which lead me to lose a lot of weight. They help give you the real kick start that you need to motivate you and make you realise what you can achieve. *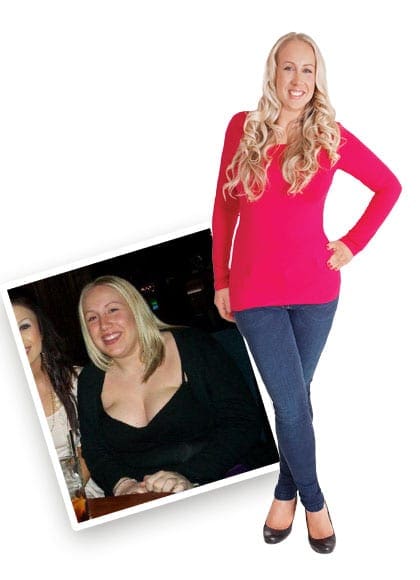 I started using the tablets after the birth of my second child. I put on a considerable amount of weight during pregnancy as I used it as an excuse to eat more. I found it so difficult to lose my pregnancy weight until I joined The Slimming Clinic. I hated how I looked and because I was getting married, I needed to do something about it. I was slimmer before I was pregnant so I knew that I'd be able to get to that size again with the help of The Slimming Clinic. The tablets helped me change my eating habits and lifestyle, which lead me to lose a lot of weight. They help give you the real kick start that you need to motivate you and make you realise what you can achieve. Whilst at my biggest, I had a very low self esteem and had no confidence. The tablets have helped me regain confidence in the way that I look. I've lost five and a half stone and it's great as I can play with my children without getting breathless. The Slimming Clinic are so friendly and encouraging so I would recommend anyone who is sick of diets that don't work, and need to lose weight to book a free consultation.
Doctor Led Personal Weight Loss
34 successful years helping thousands of people lose weight
Start your journey!