A study of almost 2000 people published in February 2021 has shown that a new, once-a-week weight loss injection can help patients with obesity significantly reduce their body weight and improve their health alongside their weight loss diet.
The study, undertaken by University College London, found that 32% of people who took semaglutide were able to reduce their overall body weight by 20%, in just 15 months when accompanied by a healthy weight loss diet.
What is semaglutide?
Semaglutide, much like liraglutide (Saxenda), is an injectable weight loss medication that works on the appetite receptors in the brain to reduce feelings of hunger and cravings.
The injection imitates GLP1 – a naturally occurring hormone in your body – which is released after you eat and indicates to your brain that you are full. These medications also work to slow the emptying of your stomach, which leads to feelings of fullness for longer after you have eaten.
Prior to this trial, semaglutide was used for the purposes of treating those with type 2 diabetes, to enable them to control their condition, but the study was undertaken to assess if the medication would be a suitable treatment for weight loss for those suffering from obesity or overweight.
What was the trial?
The trial was measured on patients with BMIs over 30, or patients with BMIs over 27 who have a weight-related condition. The trial took 1,961 adults and gave 2 out 3 of the participants the semaglutide injection and the remaining third received a placebo injection.
The trial wanted to see if semaglutide could prove to have a positive and lasting affect on the health and weight of those who have obesity, when used alongside healthy lifestyle changes, compared to simply changing diet.
Each participant was also given access to a dietitian for weight loss on a monthly basis to review their progress and support their lifestyle and eating habit changes.
What were the results of the trial?
In those who took part in the trial, almost 70% of the participants on the semaglutide injection lost between 10 and 15% of their starting body weight, compared with just 12% who lost this amount using the placebo injection.
An amazing 32% of those taking semaglutide loss in excess of 20% of their body weight when only 1.7% of people lost this on the placebo drug.
Across the entire study, those taking semaglutide alongside their healthy lifestyle changes had an average weight loss of 14.9% of their body weight compared with 2.4% without the medication.
The semaglutide group also saw improvements in their cardiovascular health with weight loss exercise compared to the placebo group, meaning they have lowered their risks of developing heart conditions and other obesity related illnesses.
"Weight loss with semaglutide was accompanied by greater improvements…with respect to cardiometabolic risk factors, including reductions in waist circumference, blood pressure, glycated haemoglobin levels, and lipid levels…" the researchers explain.
Dr Charlotte Norton, Medical Director for The Slimming Clinic, tells us what the findings of this study mean in the fight against obesity:
"The results of the semaglutide trial are encouraging for the advancement of treatment options for those affected by obesity. This is a significant increase in the amount of weight loss achievable in comparison to current medication options. Not only are the results exciting in terms of weight loss but also the improvement in the weight-related risk factors such as cardiovascular disease and type 2 diabetes. What is vital to the success of any anti-obesity medication is the diet, mind and lifestyle changes that happens alongside it. We offer our patients this holistic support within our treatment programmes so we hope the future addition of semaglutide to our available medications will yield even better results for our patients at The Slimming Clinic."
How is semaglutide different to liraglutide (Saxenda)?
Whilst both are injectable GLP-1 weight loss medications, the benefit of semaglutide is that it only needs to be injected once a week in order to have the effects required to support weight loss.
Currently Saxenda (liraglutide) is the only GLP-1 anti-obesity drug approved by NICE (National Institute for Health and Care Excellence) in the UK and requires administration  by the patient  once a day.
The introduction of semaglutide could improve treatment as it only requires the patient to take it once a week – thus they are less likely to forget to take it!
How does semaglutide compare to Saxenda in terms of weight loss?
Back in 2015, the New England Journey of Medicine released the findings of a study on Saxenda.
Much like this new semaglutide study, it took patients who were overweight or obese and gave two thirds of patients a course of Saxenda weight loss injections and the remaining third received a placebo pen.
Over the course of this trial, of the patients taking Saxenda:
63% lost at least 5% of their body weight.
33% lost more than 10%.
14% lost over 15% of their body weight.
Overall 92% of those taking Saxenda lost weight and improved their health.
In comparison, looking to the new semaglutide study, of the patients taking the medication:
86% lost at least 5% of their body weight.
69% lost more than 10%.
50% lost over 15% of their body weight.
32% of patients lost a staggering 20% of their body weight.
From this, we can see that whilst the Saxenda weight loss injections yielded excellent weight loss results in the 2015 trial, the once-a-week semaglutide injection has shown to produce even better weight loss results, when it is paired with weight loss support and advice.
What is next for semaglutide?
Based on the findings of this study, the evidence of the positive effects that semaglutide injections have on weight loss have been submitted to NICE, for approval to use the once-weekly medication to support those who are suffering with obesity or overweight lose weight and maintain a healthy lifestyle.
Dr Norton explains the process,
"With any new medication, regulators need to ensure the evidence base is sufficient to support the prescription of the medication to the wider public. NICE will review the available data and make a recommendation on how and where semaglutide can be prescribed. It is likely it will initially be available in specialist NHS weight loss clinics or on private prescription in private weight loss clinics such as The Slimming Clinic."
In the meantime, if you are looking for support and guidance to a healthier lifestyle, get in contact with The Slimming Clinic.
We have a number of brand-new online medical weight loss programmes and weight loss medications that are supported by our weight loss doctors, that ensure that there is a service to suit anyone who needs our help.
To find out more, visit our weight loss programmes page, or book a call back from one of our wonderful Patient Support Team.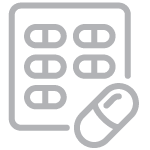 Get more information on all our weight loss medications
Call us, or request a call back to find the
best programme

for you.