Name: Kristiana Sdobnikovaite
Age: 29
Occupation: Health Care Assistant
Starting Date with The Slimming Clinic: November 2020
Starting Weight: 98.6kg
Current Weight: 83.7kg
Starting BMI: 34.8
Current BMI: 29.4
Total Weight Loss to Date: 15kg / 33lbs / 2st 5lbs
Since joining The Slimming Clinic just 5 months ago in November 2020, Kristiana has lost an incredible 33lbs (15kg!) dropping from 217lbs down to 184lbs and she is not done yet.
In this inspiring testimonial, Kristiana tells us why she wanted to lose weight and how now she has lost weight, she is able to spend more time doing the things she loves with her young daughter.
Why did you make the decision to start a

weight loss diet

? 
I decided to begin a weight loss diet because I wasn't happy with how I looked and didn't feel healthy anymore. After being pregnant, I wanted to lose weight, but had struggled on my own.
After being pregnant, I was finding it really hard to stop eating and struggling with my appetite.
How did you hear about

The Slimming Clinic

and why did you choose to lose weight with us?
I chose to get the support of The Slimming Clinic after I heard about it from my friend and she recommended it to me for losing the pregnancy weight I had gained.
I had seen the results she had achieved and decided to try it out for myself.
Tell us about any previous attempts you have made to lose weight?
I have tried to lose weight before and I never was successful. I found I would always have lapses in willpower and give up as I wasn't seeing results quickly, if at all.
Before becoming a mum, I had always been healthy. However, just before lockdown, I became ill and then the gyms closed and I found it really hard to maintain or lose any weight. I am motivated to lose weight and exercise, but it is very hard with my toddler at home.
Was there anything you struggled with on your weight loss journey and how did you overcome that?
I have always struggled with my appetite and lack of energy.
My appetite got much worse after I gave birth and I found that I just couldn't stop eating. I would always go and pick food in the kitchen and this would just add extra calories throughout the day.
As well as this, where I was so tired with my daughter, instead of going to do exercise I would go to have a sleep when I have free time.
What is the best thing about losing weight and what do you now, that you didn't do before?
One of the best things now I have lost weight is that I am finding I have more energy throughout the day, so I can do activities with my daughter!
She loves doing exercise with me and going out for walks during the day, meaning we can be active together.
I can also wear nice clothes again and don't feel the need to hide my body, because I have lost weight!
Is there anything you would like to be able to do once you have lost weight? Or is there a particular goal you are working towards?
My ultimate goal is to fit back into my favourite dresses that I used to wear before I was pregnant. These are in a size 8 – 10 and I am confident I will get there!
What would you say to anyone thinking of joining a weight loss programme with The Slimming Clinic?
I would highly recommend joining The Slimming Clinic to anyone who wants to lose weight! It is a great way to get support, especially if you struggle losing weight on your own.
But you do still have to put in effort for yourself! Having time with the weight loss doctor and medical support is really helpful but it has to be the right time for you to lose weight and you need to be in the right mindset.
Getting the right support from The Slimming Clinic is one part of your weight loss, but you also need to be in the right place to help yourself.
If you don't help yourself first, no-one else can help you!
We know that many of you feel like Kristiana when you begin on a weight loss journey. You feel upset with how you look, or don't feel like the healthiest version of you. But you can be just like Kristiana is now, 33lbs lighter, or more, with the right support and team behind you.
Nothing is stopping you losing weight, feeling better and finding your confidence again.
Find out how The Slimming Clinic team can be your guide back to health!
Find out more: Our Weight Loss Programmes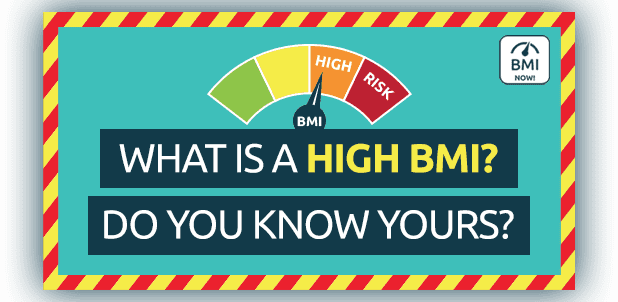 Become your own weight loss transformation this year!
Are you eligible for our weight loss programmes?
Try our BMI calculator for FREE and see how we can support you to becoming healthier and happier.