By now you should know all know that as a company, we have gone under somewhat of a transformation over the last few months.
In April, COVID-19 forced our face-to-face appointments to be put on hold and since then, we have been offering all our weight loss programmes to patients via remote appointment with our weight loss doctors and our weight loss experts over the telephone.
Since introducing our remote appointment service just two months ago, we have already treated a whopping 5000+ patients in just April and May and June looks set to be a bumper month for appointments too!
We are so thrilled at the way our patients have adapted to this new way of business. Your willpower and determination to continue with improving your health and weight even in these exceptional circumstances has been incredible.
When it comes to the new appointment service, the feedback we have been getting about how much you value our service being more convenient and accessible than ever is really wonderful to hear and so many people have told us how it fits into their lives better to have a phone call with their doctor and their medication and treatments delivered to their door securely.
But don't just take our word for it. Here is just some of the fantastic feedback we have had about our new treatment services:
"My remote appointment was brilliant. The doctor was very helpful, understanding to my weight gain and made me feel positive about re-starting. I actually prefer the remote appointment, it's more convenient than face to face, as my local clinic is a 30 minute drive away."

"Due to the circumstances I feel that appointments etc have been handled as quickly and efficiently as possible. I am extremely satisfied and grateful for the kind words from the doctors and staff who have supported and helped me."

"Just wanted to share some positivity: just had a lovely consultation, my doctor was extremely friendly and helpful. I'm so ready to restart my journey. But I'm aware that for this to work 95% of the hard work is for ME to do, but the medication is a boost."

"Just want to say awesome service yet again. Thank you slimming clinic 😀 Had my remote call on Monday this week, got my medication by Thursday! One happy girl 🥰"

"Telephone appointment THURSDAY. Received my medication by Tuesday morning. Thank you – doing a great job as usual."

 "Excellent service! Phone appointment on Friday and all medications delivered today (Tuesday)"

"Had my phone call Wednesday received my medication and monitor today (Friday) happy days and my weight is dropping nicely. Fair play to all the team, you are doing an amazing job!"
We aim to operate our appointments as close to how face-to-face appointments work as possible. The Doctor will talk to you about how you are getting on, ensure the weight loss medication is still working as it should for you and take down your weight (you will need your own scales to do so).
They will offer their usual support and discuss any issues you are facing and give you advice and tips to see you through until your next appointment, all with the added convenience of not having to leave your home!
With so many patients continuing to lose weight and reaching goals they never thought they could during lockdown, it really proves that you don't have to come into clinic to lose weight!
All you need is the willpower to succeed and the courage to book in your remote appointment.
It has never been easier to lose weight with The Slimming Clinic and there is no reason you cannot lose weight, feel better and gain confidence this summer.
With June shaping up to be a really busy month for our doctors and experts, don't spend another day umm-ing and ahh-ing about if you should join one of our wonderful online weight loss programmes, as our appointments are filling up really quickly.
Beat the lockdown weight gain, take control of your health and make yourself a priority again!
For more information or to get started on your weight loss journey, give us a call on 0800 917 9334 or request a call back from one of our lovely Customer Service stars.
We cannot wait to welcome you!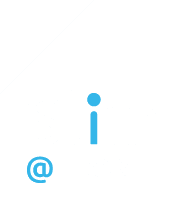 Now is the time to change your life for the better!
Beat the lockdown weight gain and prioritise your health.