Easter is coming. the sun is starting to shine and…yep, summer is just around the corner!
If you are worrying that Easter will throw off your weight loss diet and lifestyle and stop you reaching your weight loss goals for summer, here are some great tips on how to keep active during spring time to ensure your summer plans are scuppered!
1.Join an Easter Egg hunt
Gather a group of friends and hide some eggs around the house and garden. This will get you up and walking around, even if it is just in or around the house! Remember, you don't have to go for a run or to the gym to stay active; it can be as simple as taking a walk. Just make sure you're getting your body moving for at least an hour each day.
2. Take a trip to your local woods
Enjoy the fresh air and a Spring walk in your local green space! This is a great activity to do by yourself or with a group of friends or family. Take this time to catch up with those close to you and just take your time, getting your step count up and enjoying the beautiful scenery.
3.Join a new exercise class.
Spring is a time for rejuvenation, so why not refresh your exercise routine by joining a new workout class? This will be a great opportunity to meet new people, learn a new skill and the introduction of a variety of exercises will help you to prevent hitting a weight loss plateau.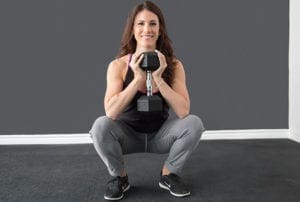 4.Throw a dance party to celebrate Easter.
We know that not all spring days are sunny and sometimes you need some rainy day fun too! Having a good old boogie with friends, family or even just with the kids will get your heart rate up and blood pumping in no time. Pop on your favourite music and just have some fun together in the house.
5. Try something new!
If you're looking for an excuse to get out of the house, instead of taking the kids to the closest fast food restaurant as a treat, why not find your nearest indoor trampoline park or rock climbing centre? These alternatives are so much more fun and you won't even realise that you're exercising.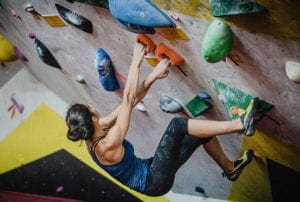 Do you need more than a blog to help your weight loss journey? We know how tricky is it to get your diet and lifestyle right for weight loss. That's why our weight loss doctors are here, ready to help you. 
They are experts in this area and in our over 30 years of operation, we have seen it all in the weight loss world. This is why we now have the best solutions to help those who don't know where else to get support for their health and weight. 
Have you weight loss lead by a specialist doctor, who can be with you every step of the way to your weight loss goals!