Christmas; the season of family, happiness, good TV and eating LOTS of food.  This is the time of year when any weight loss diet becomes… what weight loss diet!?
The average Brit eats an extra 3000 calories on Christmas day and can gain up to 4lbs during the festive season…
…and often we are still desperately struggling to shed those pounds all the way through until Easter!
From Christmas dinner, to work parties, to family get-togethers, food is unfortunately the centrepiece of all celebrations.
But it doesn't have to be like that!
The Slimming Clinic have put together our favourite tips for December, if you feel like you want to stay on track with your health and weight loss this month!
Read our daily 12 weight loss diet tips for making December, one to remember!
Day 1
To all mince pie lovers, reduce the calorie content of your favourite festive food, by simply removing the pastry topping!
Pastry is pretty fattening so cutting it out where you can will help trim down your overall daily consumption.  Or if you're a culinary connoisseur and you make your own mince pies, opt for filo pastry instead.
One puff pastry sheet has 620 calories, whereas two sheets of filo pastry are 80 calories, a sure easy winner!
Looking for low calorie Christmas Day Recipes? Look no further – Download our FREE Christmas Day Recipe Booklet – with starters, mains, desserts and snacks – you don't need to compromise on taste this year!
Day 2
Before pouring your Christmas tipple, first add 5 cubes of ice.
This way the drink won't be as strong, one glass will seem larger and ice cold water will aid hydration.*
Day 3
When you're offered finger food and dips, always ensure you go for a tomato-based dip like salsa rather than a cheesy/sour cream dip.
At 110 calories and 11.3g of fat for 2 tablespoons of sour cream versus 20 calories and only a trace of fat for the same amount of salsa, there's no comparison!
Day 4
Mix your mulled wine with 50% orange juice – this way you can enjoy the traditional warming Christmas drink with added vitamin C, a higher fruity flavour and only 111 calories for 175 ml.
Day 5
Don't let this time of year put you off your diet or give you an excuse to pig out on rubbish.
You can still join in the festive fun with healthy seasonal snacks such as Satsumas which are high in Vitamin C and roasted chestnuts which are low in fat.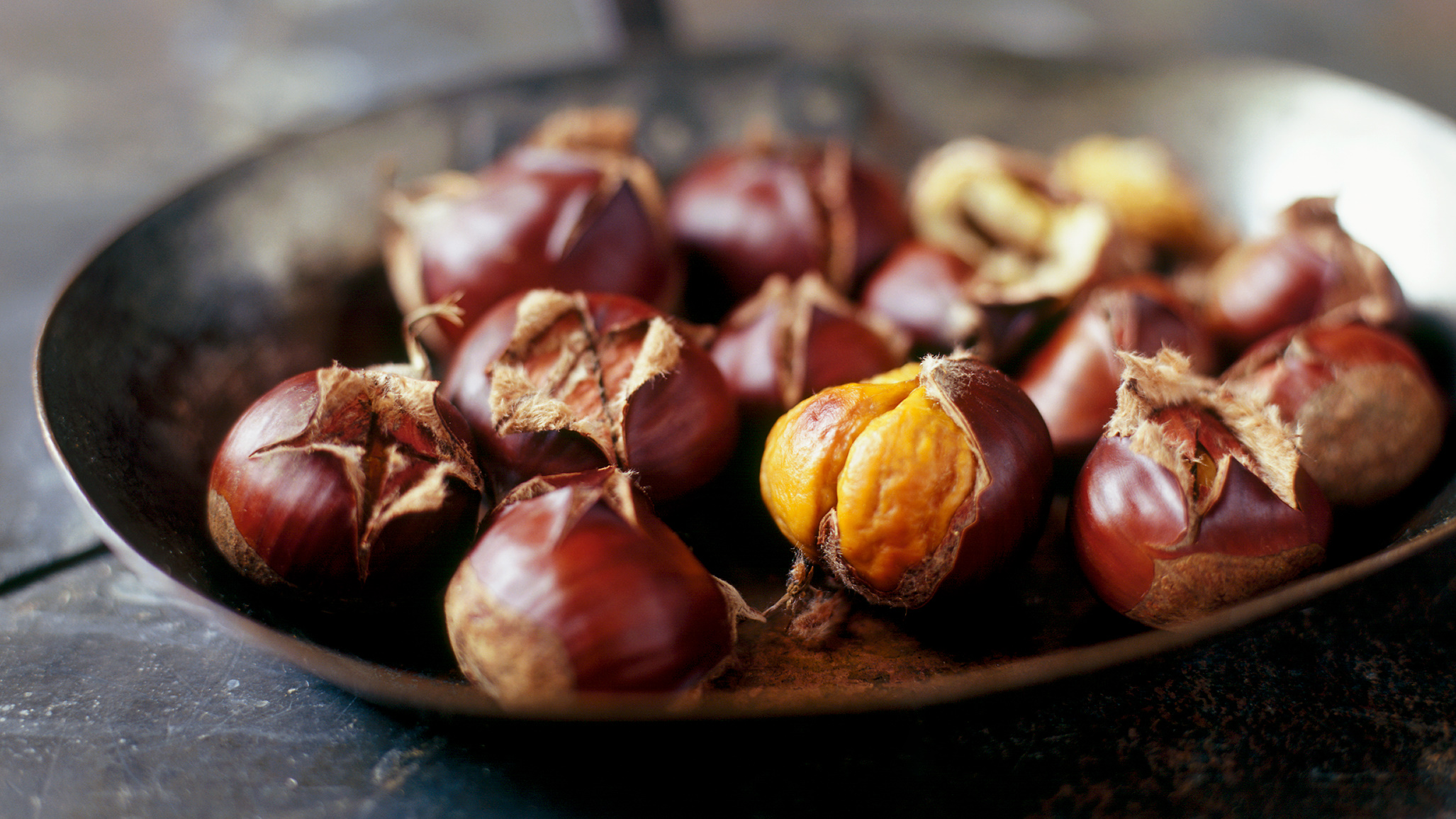 Learn how to deal with your cravings with our top tips!
Day 6
Allow yourself a glass of bubbly….just because you're being careful, don't miss out on the celebratory drink – as the glass is smaller, you'll be drinking less than opting for a cocktail and the bubbles will fill you up quicker meaning you won't want to drink as much.
At 100 calories per glass just ensure that you have planned for it in your daily calorie allowance.*
Day 7
You're at a Christmas party, a buffet is laid out in front of you, but you don't want to ruin all of your hard work OR look like a party pooper.  Follow these brilliant buffet rules to keep on track:
If you don't really love it – don't eat it.
Put two small spoonfuls on your plate at a time, leave your food to digest for 20 minutes, then go back to the buffet again if you want more and are still hungry!
Try only new foods and skip the same old options that you can cook at home.
Day 8
Christmas time is about friends, family and spreading happiness. 
So focus on the company that you are in, the spirit of the season and try to put the importance of food to the bottom of your priority list.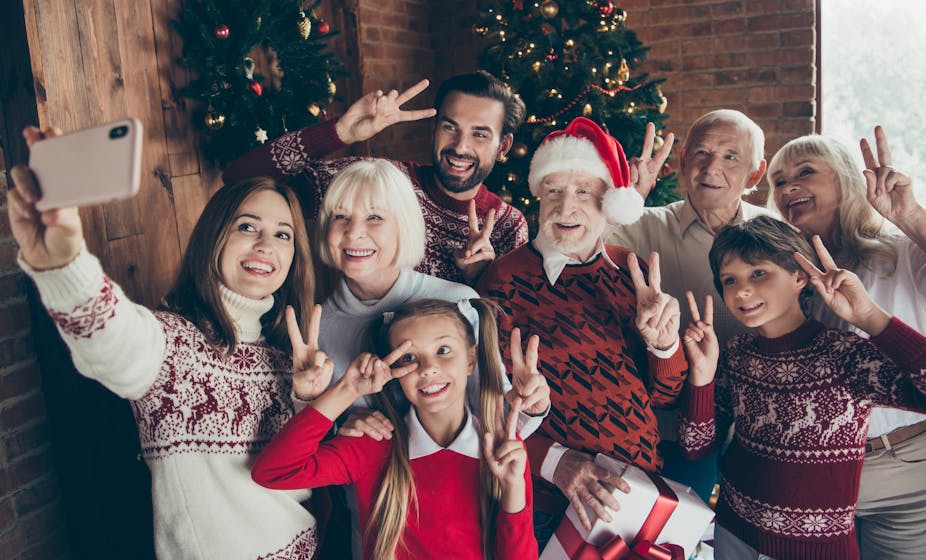 Day 9
Take the bull by the horns and throw your own Christmas party – this way you'll be in charge of what goes onto the table.
Swap breaded chicken bites for marinated chicken bites, keep dips to tomato-based, and offer cocktail shrimp, smoked salmon, salads or vegetable platters, and nuts and fruit for dessert.
Healthy food can be exciting.
Day 10
If you are at a party and can't / don't want to completely avoid alcohol – a Cosmopolitan is a great cocktail option.
With a lower calorie content than other drinks plus a high number of anti-oxidants from the cranberry and lime juice, the Cosmopolitan is a better option of alcoholic beverage.*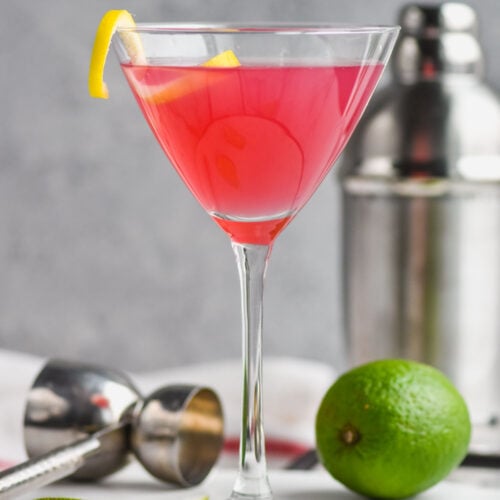 Day 11
Don't be tempted to pick and constantly eat leftovers – this is what a freezer, friends and family are for!
Send loved ones away from Christmas day with 'care-packages' of food and freeze what you don't eat for late in the year!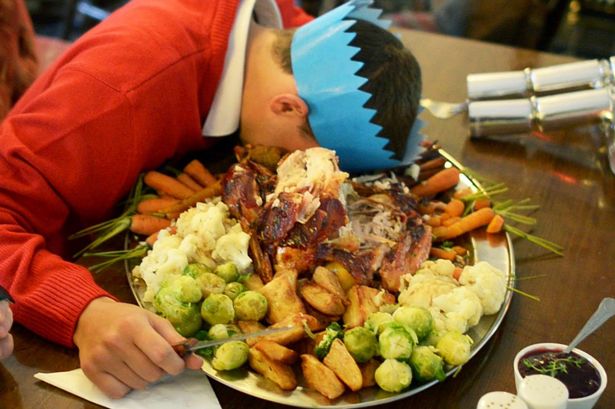 Day 12
Buy a gorgeous outfit for your New Year's Eve celebration, even if it is at home this year!
Try it on each week to keep it at the forefront of your mind and visualise how you want to feel when you wear it when the clock strikes midnight into 2023.
*Please consult your Slimming Clinic doctor before drinking on your weight loss diet and medication.
And if you are in need of more support than these tips, then contact The Slimming Clinic today.
Our weight loss doctors are experts in supporting patients to achieving their goals and are dedicated to helping you reach your health and weight loss target.
If you want to know more about how we support patients just like you, then get in touch. We would love to hear from you – especially in December, when we know dieting can be hard!
Updated: November 2022.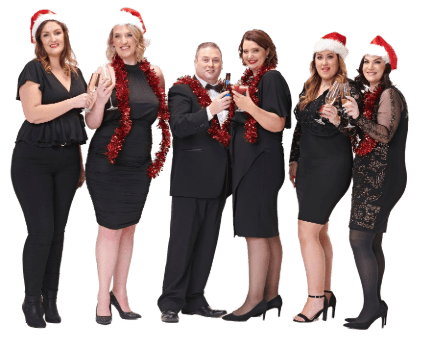 We will help you look better, feel better and achieve your dreams!
For more information book online or book a call back!